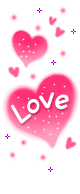 what is love? hmmm? Love is plays an important part in our lives. Love is patient. Love is kind. Love isn't jealous. How do you defiine love?
How are you guys have been doing? Me?, same 'ol2x. Busy both work & home. At baliw sa teleserye. One of the reason hindi na ako maka pag bloghop kasi palaging nag telebabad sa teleserye. As a matter of fact 'yon gumawa ako ng blog just for the teleserye. Huwag nyo akong pagtawanan ha, Sana Maulit Muli ang bago kung teleserye hehehe. Ang cute kasi nila na remind ko ang pagka teenager ko. hehehe. can't wait tomorrow's episode. wink*
Where's the date by the way? Sa akin, walang plano don't know really yet. Sarap kasi pag surprise eh.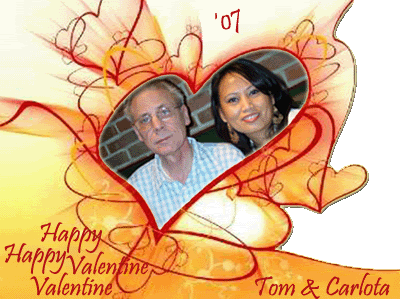 For you all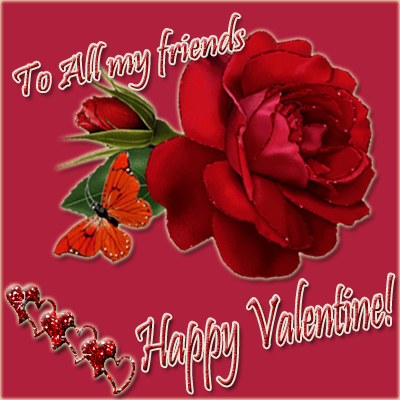 And to
Ghee
Happy Birthday my friend! Wishing you all the BEST! Hugz muuaaahhh.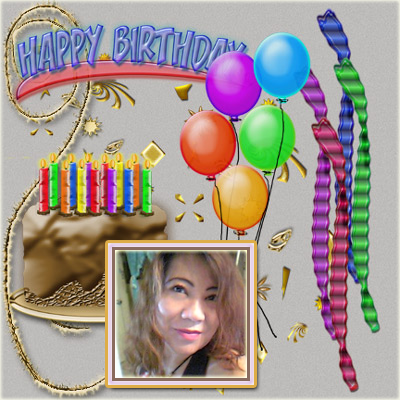 Ito naman ako sorry na naman. I think ito na ang kumare kung word SORRY! hehehe. Totoo sorry talaga hindi man ako makapag reply sa mga comments o kayay sumisilip sa bahay nyo, sensya lang po talaga. Babawi talaga ako pramis. Salamat po sa walang sawang pagbisita truly appreciated.
Sash- i listened alternative music sa trabaho at may mix na light hip hop just to keep me up. sa lakas ng music ko 'lapit na akong mabingi. hehehe. sometimes i wont even notice na may kuma kausap na pala sa akin. liit kasi ng headphone 'tas nakatago pa sa buhok. hehehe.

Speaking of music Julie's playlist right all the oldies rock & pop. Like Led Zeppelin, Queen, Jimmi Hendrix, Nervana many more can't remember na. I sure did asked why? She said she likes it as a matter of fact she's teaching herself to play Stairway to Heaven on her portable piano. Even the Bohemian Rapsody. She print it out the music sheet off the internet and so far so good. Next to know she wants to play guitar we'll see.

Happy Monday everyone and enjoy you guys week. God bless!