I received the CD couple days ago and start listening. Listening the CD I feel like I'm lost in some way about how I took care about my life. I learned and discover the purpose of statement, as clay Nelson says: "A purpose statement is a tool that is about taking care of you." When is the last time you have written a purpose of statement? I know myself I haven't written one, how about you, have you written a purpose of statement lately? You might probably think you are too old for it but as you know purpose of statement can reclaim your right to have a say in how your life turns out. Clay Nelson Life Balance is committed to putting fun, family and financial freedom into everyone's business and personal lives. Clay Nelson doesn't teach from the book, he teaches from the heart.

Clay Nelson is a dedicated life coach who helped thousands of people across the country. If you are ready to discover what is preventing you or your business from fulfilling goals and moving beyond the status of quo to new, undreamed-of heights then Clay Nelson Life Balance is the solution to move you through. He offers two day Personal Planning Workshops that is presented by Clay Nelson, this workshops where you focus on three points: Discovering your purpose, Developing a personal plan, and Creating a team.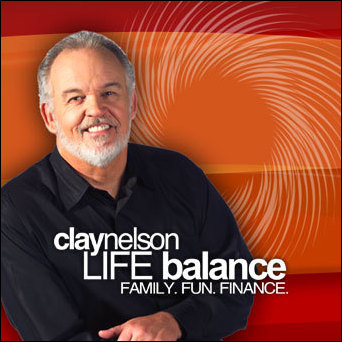 To get started, he offers a 3 CD set
Getting Started Series Having a Say in How Your Life Turns Out
.
Disc 1: Creating Your Purpose … The Key to Unlocking Your Greatest Potential
Disc 2: How to Let Fear Serve You … How to Not Be Stopped by Fear
Disc 3: Commitment … Getting Past "Why Do I Have to Grow?"
Clay Nelson has a radio show, you can listen right directly from his web site. For more details and read more about Clay Nelson's Life Balance please click
HERE
.