Hello everyone, it's been a long time. Really can't believe i had the bronchitis over month, it was hard but I survive. Anyhow, finally it's over and here i am back to business! hehehe. It might take awhile to visit each one of you guys but i will try my hardest. I do thank you guys for the visits, I surely do appreciate it.

The whole time i was gone here in my blog i've been at my kapamilya blog bisdakplanet. I was enjoying there that can't hardly visit my own blog. hehehe.

Anyway, Happy Easter, Alleluia, Alleluia!




Share ko lang 'to:
My hubby took us to a mexican restaurant a week ago i think, the food was sooo yummy and it's sure a real mexican food!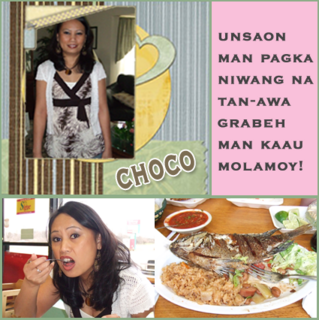 at ito naman ang version nya, we had mexican food last night dinner. He prepared them all it's so yummy. I did tell him though, how i'm going to loose some weight if we eat like this. Tumawa ang mokong sabi na you can't!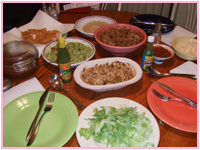 All for now, happy Sunday & again Happy Easter! God bless us all. Love you!