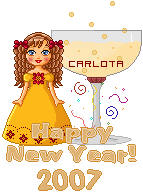 Yep sadly…What am I doing? it's 2:24 am I'm still wide awake, just couldn't sleep. I only have 3 hrs to get ready for work…I'm gonna be dead later :-). Time to finish my work. Hindi ko pala natapos pero it was close siguro if I didn't have the van incident I'm sure natapos at least all the left hand drive, the right hand drive not so worry about it kasi european and they can wait.
.

Musta ang New Year nyo? Sa amin ok lang, just stayed home. New year dinner was just coctail shrimps, eggrolls and spicy shrimps veges stir fry, this time ako ang nagluto. hehehe. I'm gonna try to cook more often this year to be a good cook again
.
I think I'm going to park right here it's 10 to 3 and I'm going to try to sleep for 1 hr. silly meh…
Have a great day everyone and enjoy your week.