yep, Julie decided to have a haircut, i have tried to tell her just have it trimmed but she really insists. What can I do is her hair. sad sad sad ... we got home she surely regret, i guess she was just shocked. To make her feel good i told her that's okay honey you still pretty ... wink* ... it didn't worked really.

One of my daughter's dreams is to become a model. It is a common misunderstanding that naturally beautiful models take naturally beautiful photographs. But the truth is we all know without modeling poses and modeling tips, perfect photographs are harder than we think. So, I told my daughter she needs to get lots of modeling tips so she will learn how pose and all. Anyone out there want to become a model like my daughter, check out the modeling tips it will surely help you!

Here's some pictures to share. oh yeah- i decided have mine chopped too ... way too short but it will grow...
our before foto ... hindi ako tumingin sa camera nahiya sa taba...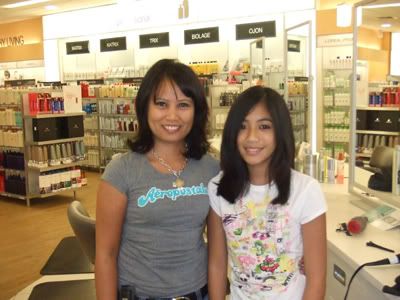 our after...


Happy Monday and have a wonderful day!