Hello everyone, having a fun weekend? Hope so, mine kinda boring i guess, just stay home doing my house chores & my online life ... hehehe.

Anyway, I mentioned from my previous post that I am officially an active as MaryKay consultant. I got my kit Friday and so excited about it in some reason. :-) . I think because I did enjoyed last time I was an active. Next week i am going to place my 1st order, if anyone interested, I am offering 30% off of your first order and 5% off for the actual shipping charges. Interested? Go to www.marykay.com to see the skincare products and color make-up, write down the product you like and email it to me at kharlota@gmail.com.


Here's the skin care product that i loved and i have been using it since 2002 'til now. This set does it all and it really does show the result. I highly recommend this product.
The Miracle Set is the premium collection of age-fighting products that work together beautifully. The set uses the latest skin care science to bring you the younger-looking skin you want. You'll love what you see fewer lines and wrinkles, improved the firmness and more even skin tone. This could be the miracle you've been searching for.

Here's a pictures I've done to my co-workers of their before & after photos. Take a look and let me know what do you think? wink*

Nadean ~ Color 101 Collection ~ Harmony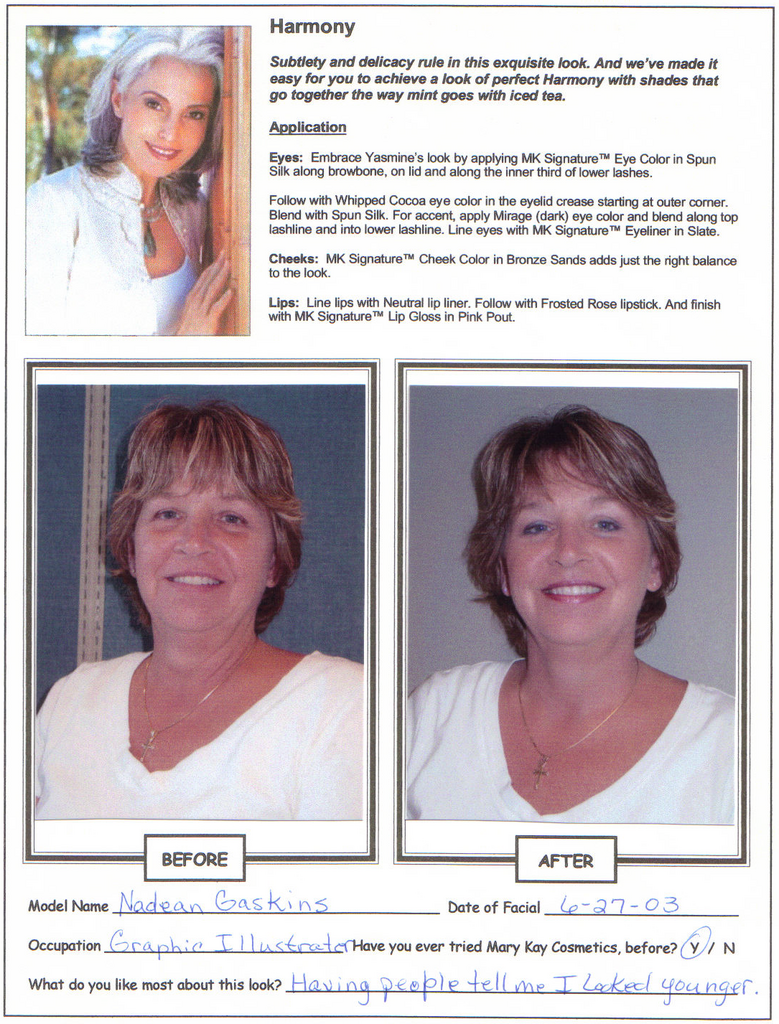 Lorna ~ Color 101 Collection ~ Dreams
Kathy ~ Color 101 Collection ~ Happiness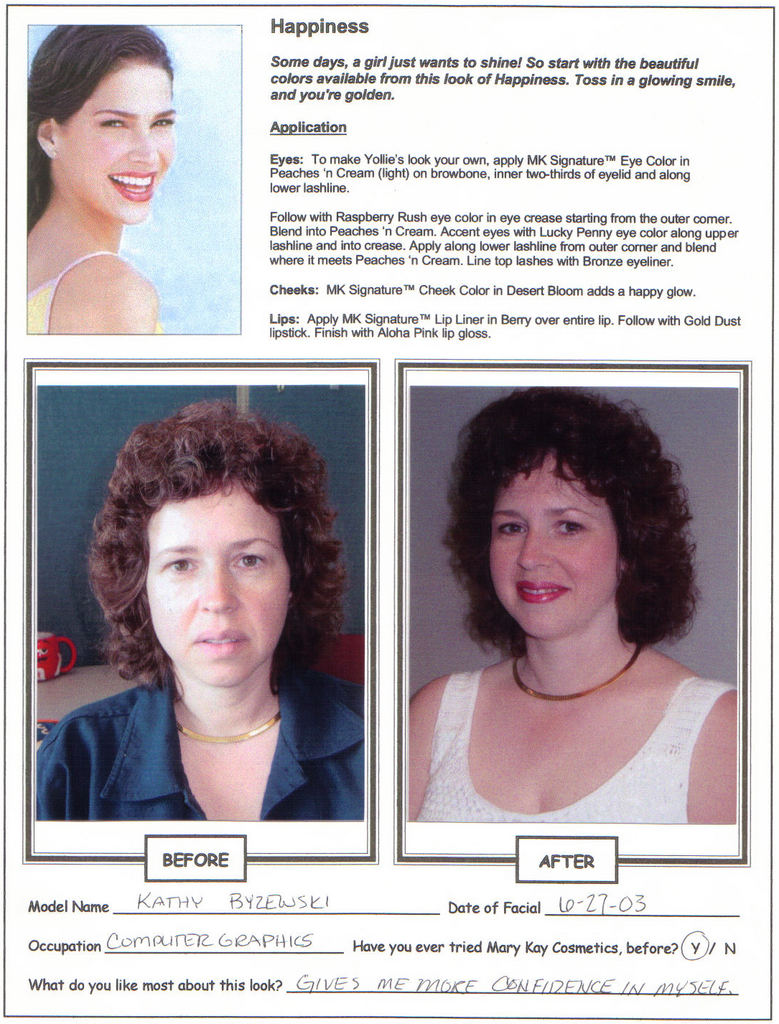 ~~~~~~~~~~~~~~~~~~~~~~~~~~~~~~~~~~~~~~~~~~~~~~~~~~~~~~~~~~~~~~~~~~~~~~
BODY BEAUTIFUL

All for now, next post will be my before and after. wink* Email me if your interested
kharlota@gmail.com
. And if you want to receive
the look
book email me your complete home address so i can mail it to you right away.
Before I forget, when you check
www.marykay.com
don't forget to click the Virtual Makeover
(it's really neat, you'll have fun playing with marykay makeup. you can click or pick a model closest to your skin and eye color and get a whole new look. It's like being your own makeup artist.)
and Color 101, you can click Virtual Makeover & Color 101 on "What's New".
Have a wonderful weekend everyone.